Next the cabin is completed.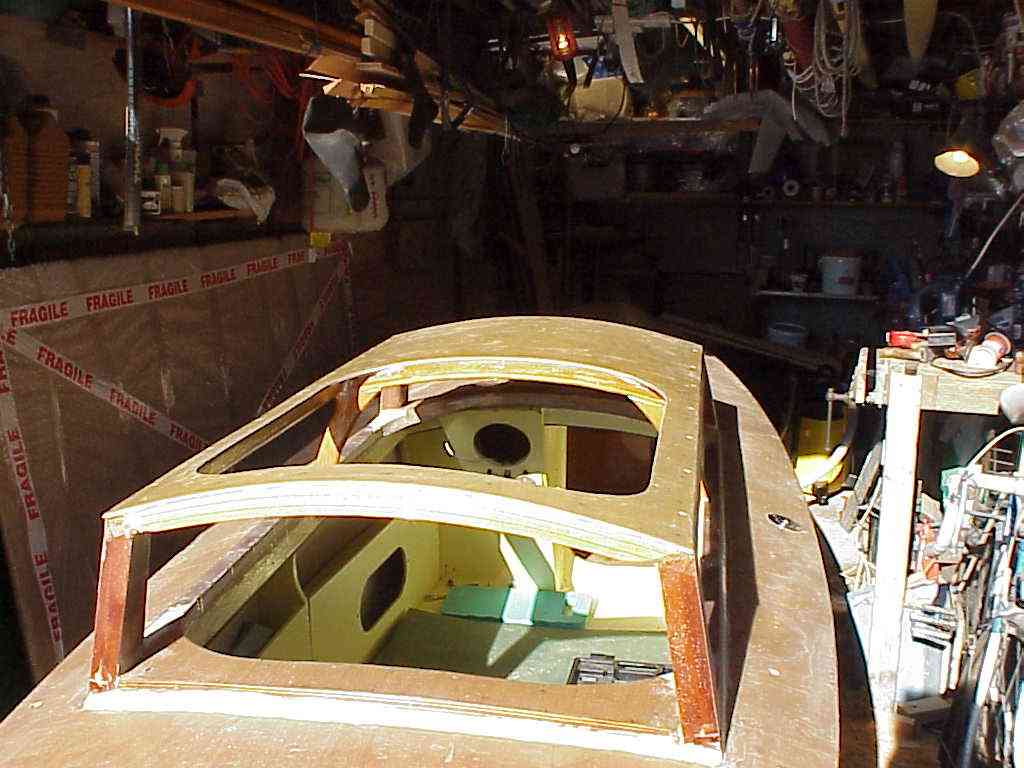 The roof goes on.
I had a spare sheet of 6mm ply so I cut the roof from one piece.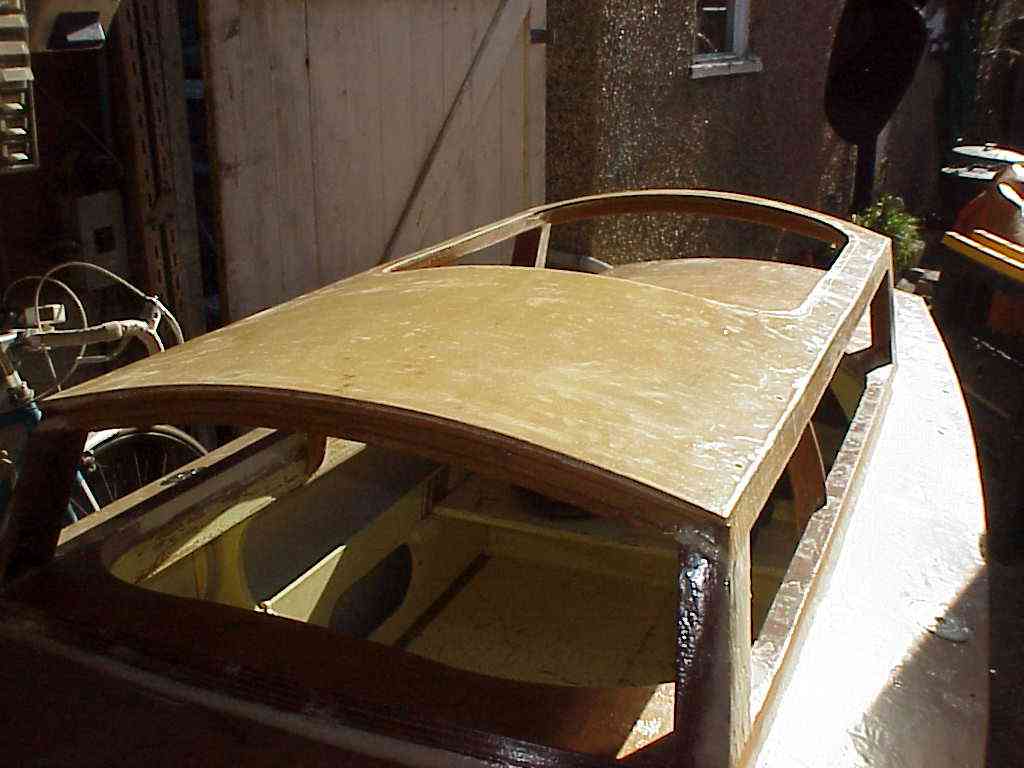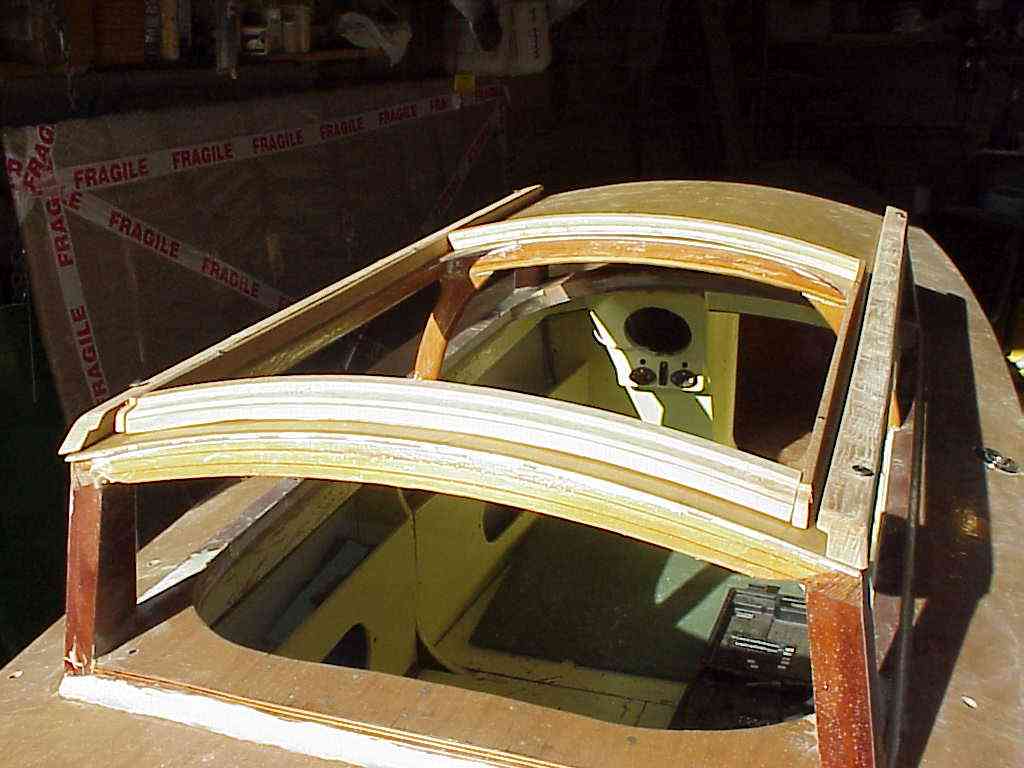 Trial fit of the roof bars that frame and guide the hatch.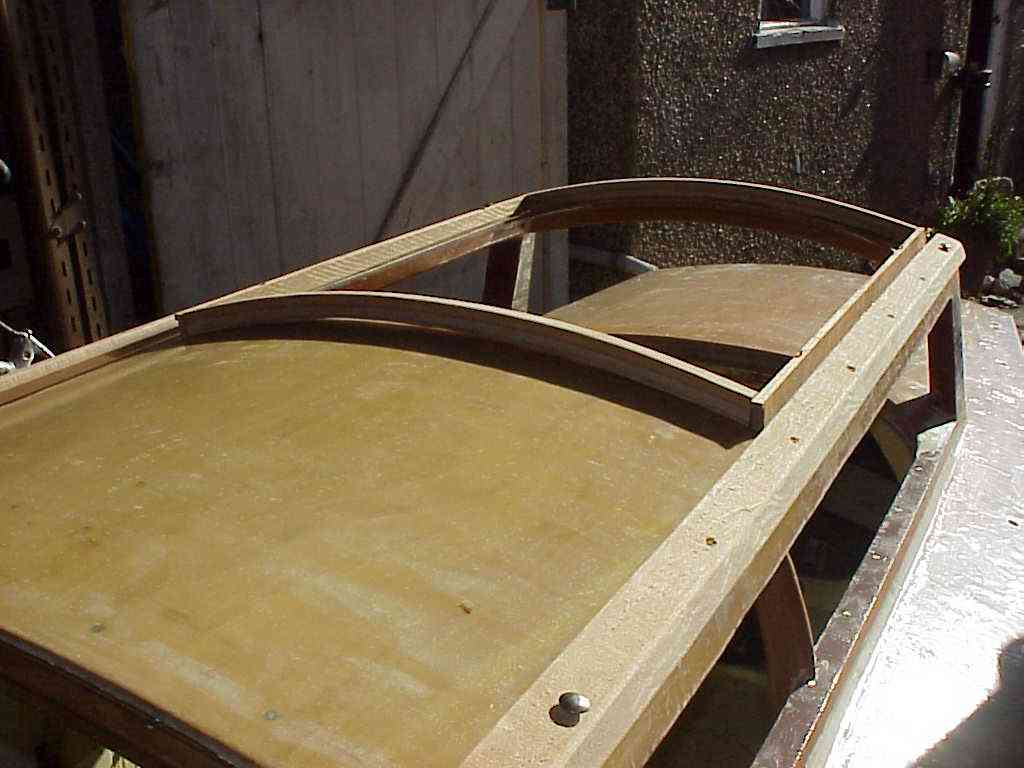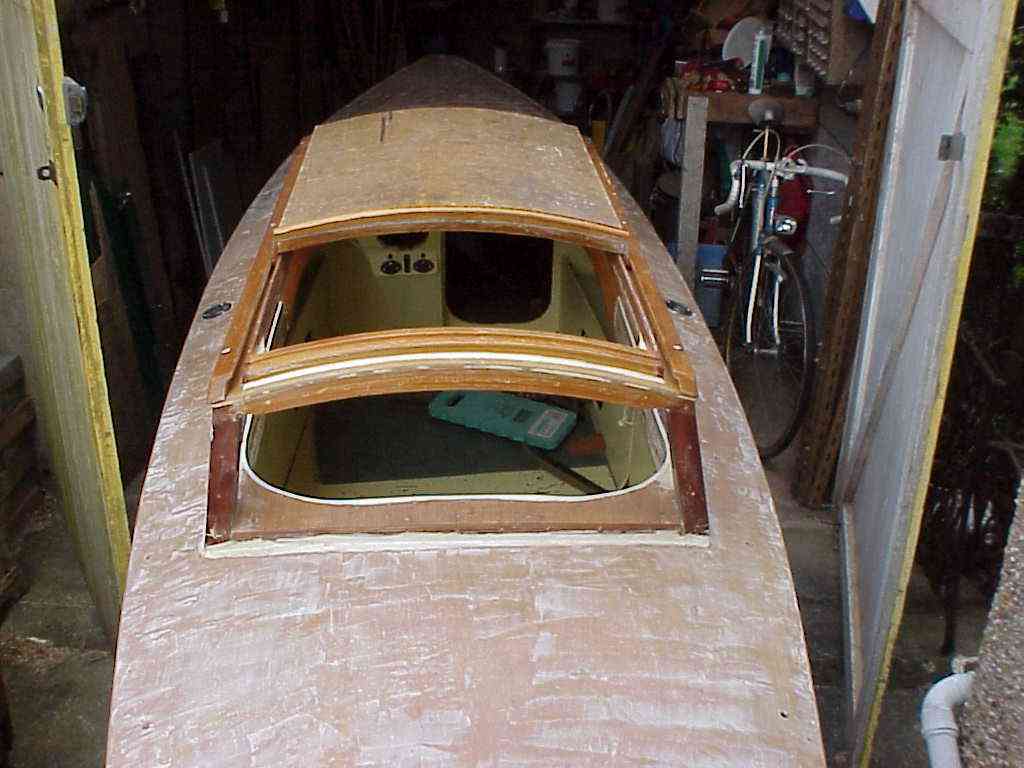 Final fit of hatch.
It took a lot of fiddling to get it to run smoothly.

Ready for paint now.
Introduction